Giving Back
Community:
During the holidays especially helping out our community is important to us by giving to the Children's Home of York which can make a child's Christmas a little merrier and providing a meal for a family & York Habitat for humanity helping families find their forever home that's safe affordable. Keep them in mind not only at Christmas but all year…a little can go a long way and make a huge difference in someone's life.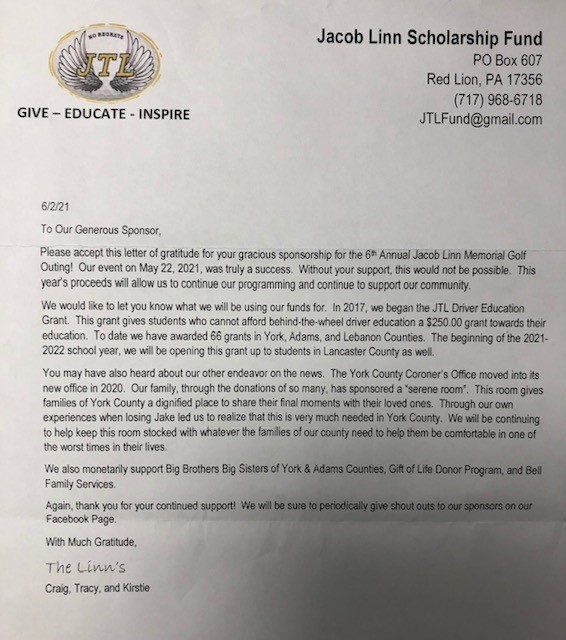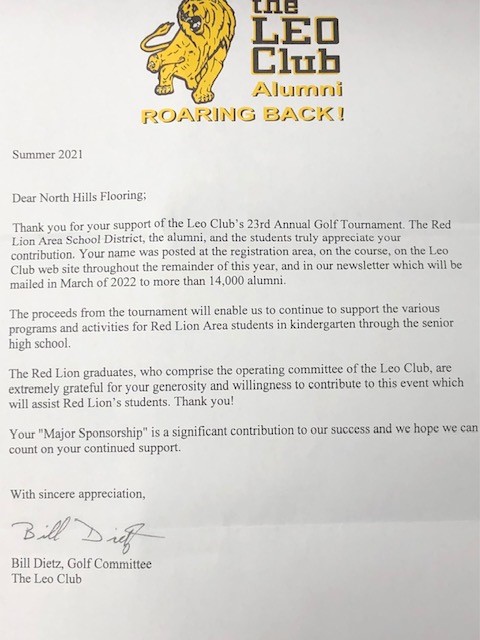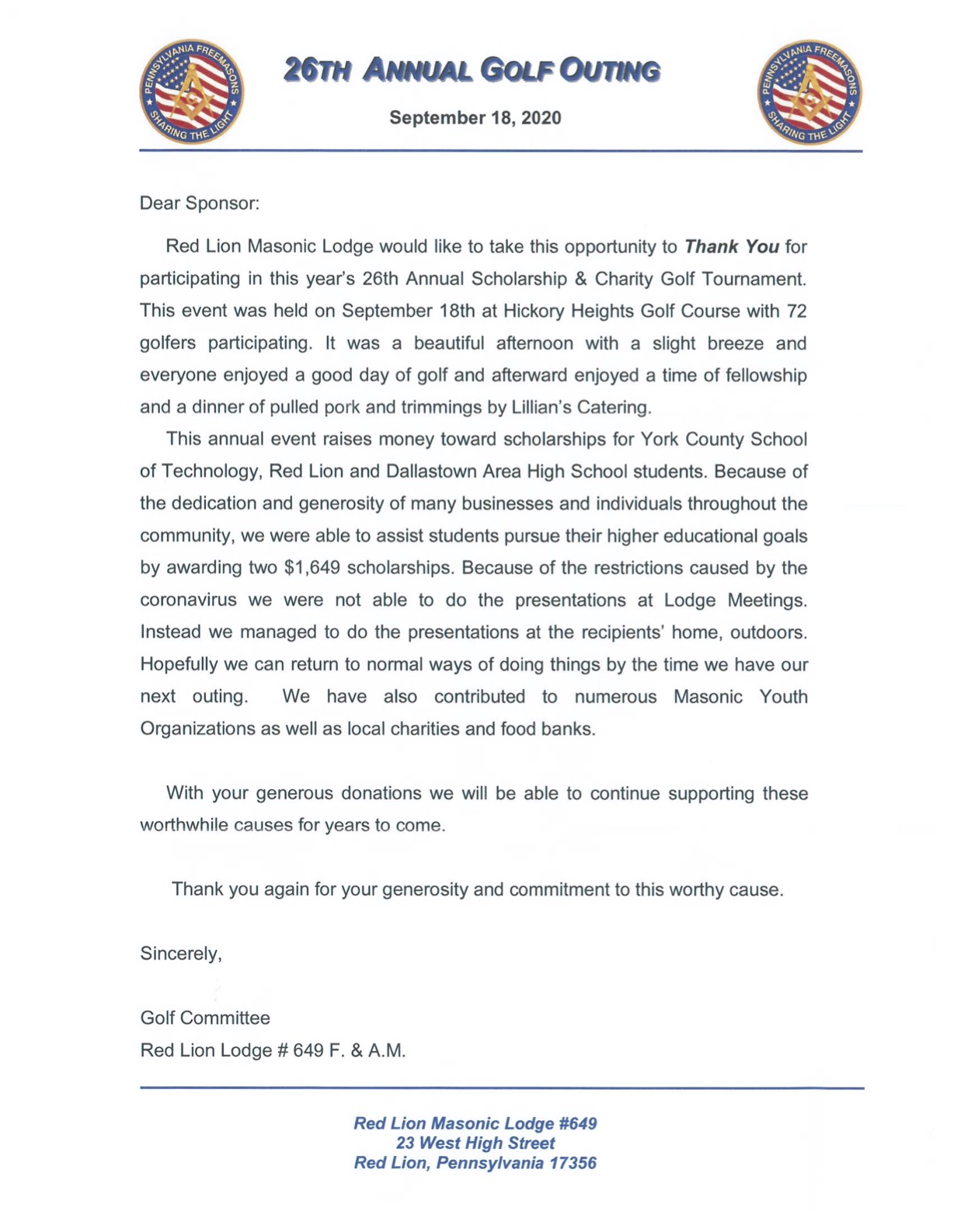 ---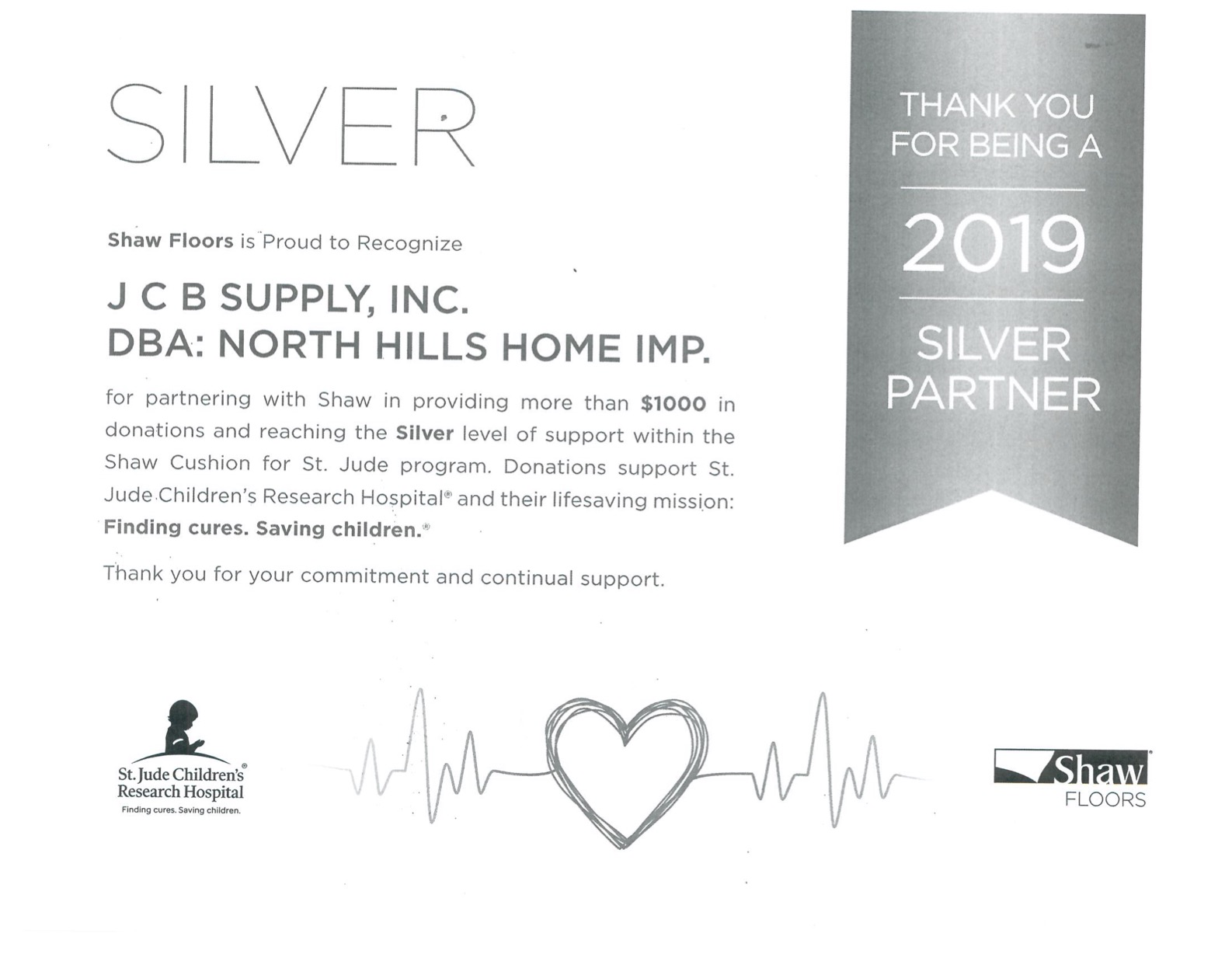 ---

We are big on supporting our community and charities. Through Shaw's cushion of "Hope" we are able to contribute a portion of our sales to St. Jude's for the research of childhood cancer. We made the "Wall of Fame" for being one of the top sellers of "Hope" padding in 2014. Achieved Silver Level in 2015, 2016, 2017 and 2018. Hope pad gives us hope to getting one step closer to curing childhood cancer.
---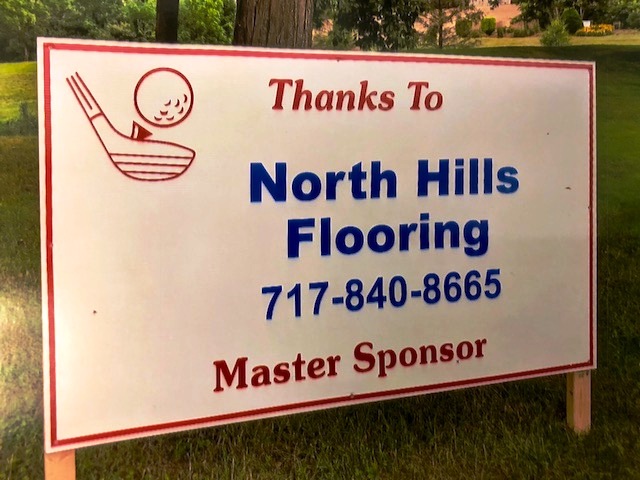 Sponsor for the Red Lion Masonic Lodge 24th Annual Scholarship & Charity Golf Tournament. Held June 22, 2018 at Hickory Heights Golf Course allowed 3 (1,000) scholarships to be awarded to help students pursue their higher educational goals. The scholarships went to York County School of Technology, Red Lion High School and Dallastown Area High School.
---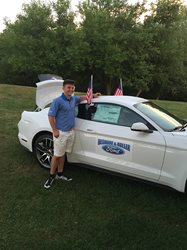 9th Annual Brady Lucas Golf Outing - Held at Honey Run Golf Club - August 6th, 2016
Proceeds benefiting "The Four Diamonds Fund", conquering children's cancer at Penn State Hershey Children's Hospital. We actually had the opportunity to personally meet Brady, who is the grandson of one of our customers. His heartwarming smile is contagious...you can't help but smile when you're around him. He is an amazing young man and a two-time cancer survivor. Brady is truly inspirational with a great future and outlook on life.
---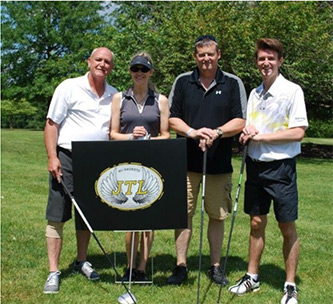 2nd Annual Jacob Linn Memorial/Scholarship Golf Outing - Held at Honey Run Golf Club - June 4th, 2016 Proud to participate and support this event for a second year in honor of such of a wonderful and loving young man as Jake was...we were truly blessed for the short time he was in our lives and we miss him dearly but he will be in our hearts forever.
Chip and Suzie Weigle at Jake Linn's Golf Outing
---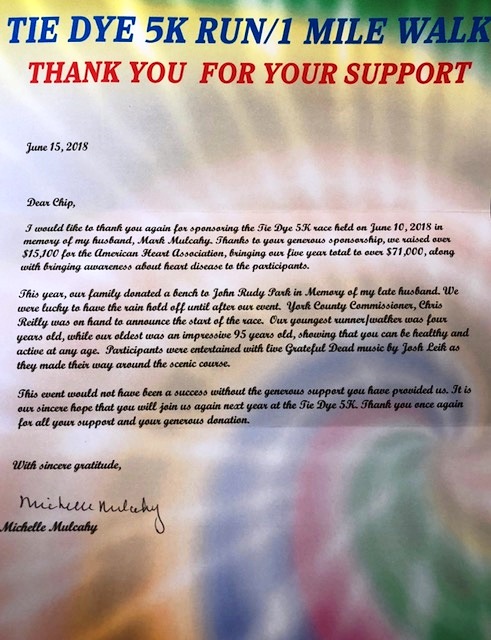 2017 and 2018 sponsor

3rd Annual Tie Dye Run - In loving memory of Mark Mulcahy - Held at John Rudy Park - June 5th, 2016 Mark passed away unexpectedly of a heart attack at age 54. His family's goal is to raise awareness about this silent killer. Every dollar raised from their sponsors goes to the American Heart Association.
---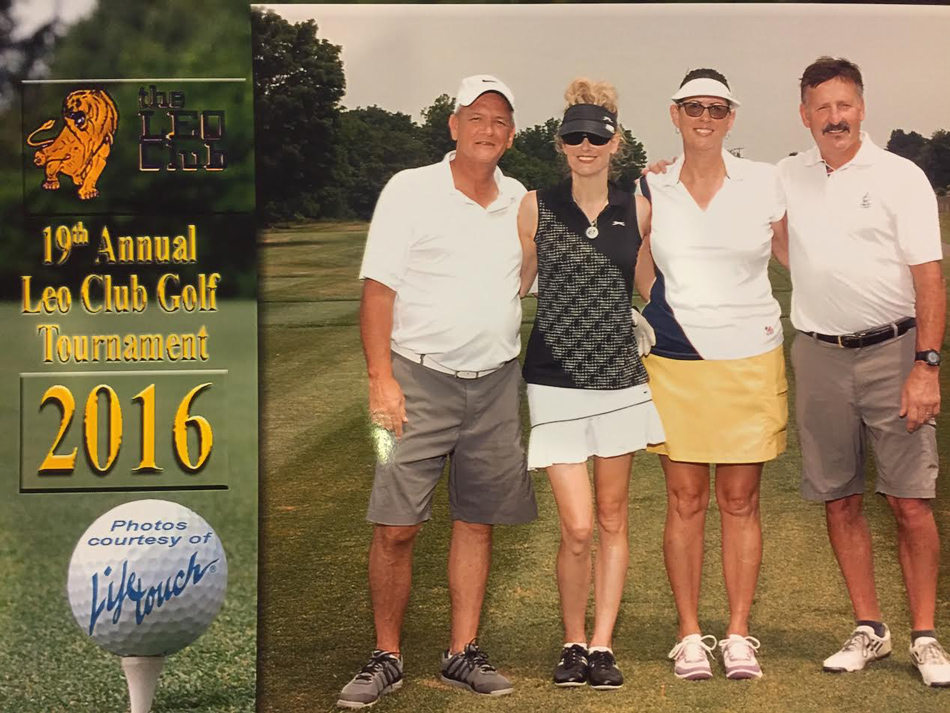 19th Annual Leo Club Golf Outing - 2016
Proud to participate in such a great event to support our Red Lion Schools. All the proceeds are used to fund the before/after school developmental reading program for students in grade 1 and 2 in all seven of the Red Lion Area Elementary Schools.
---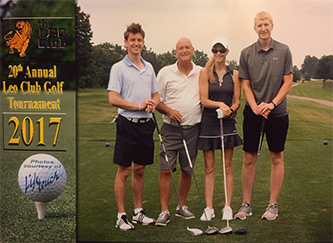 20th Annual Leo Club Golf Outing - 2017
---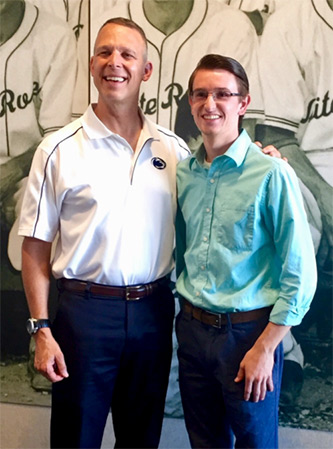 4th Congressional District Internship Associate membership provides qualified college students and opportunity to understand and take an active part in the democratic process of the federal government. Opening there eyes to the world of politics.
---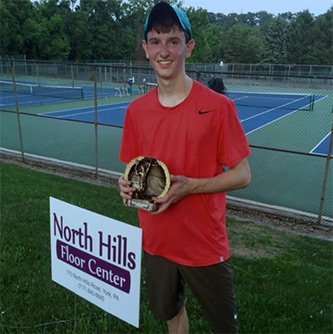 Proud sponsor of the Annual York City-County Tennis Tournament. Giving locals the opportunity to play locally at Wisehaven Tennis Center for all levels and ages, high school thru adult. For information regarding this tournament contact Wisehaven Tennis Center. This years tournament will be June 23rd-July 1st, 2018.
Winner of the 2015 Tournament was Chip and Suzie's son Cj Weigle
---
3rd Annual Pitching for Patriots Horseshoe Tournament - Saturday - June 10th 2017.
Held at bob Hoffmans Veterans Memorial Park. This tournament is held by York County Veterans Outreach which provide assistants to Veterans and their families to identify and access resources, services and programs to meet their short and long term needs. Proceeds of this tournament will be donated to the Central Pa Food Bank. You can check out York County Veterans Outreach website at www.salute4service.org to find out how you can support your local veterans and their families.
---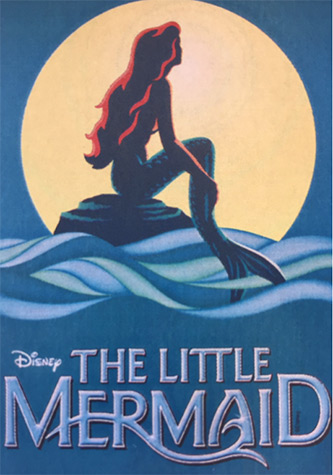 Each year Central York High School Performing Arts Department performs two major productions during the school year which is viewed by over 4,000 residents in the local area. We are pleased to support the live theater of some of the area's best and brightest scholar- artists in York County.